The Masterpiece Challenge
February 2nd, 2017 by Jonah Babins
THE CHALLENGE IS CURRENTLY CLOSED. IT WILL BE BACK OPEN NEXT MONTH!
Let's turn a trick that you know how to do, into your own personal masterpiece that is unique and that you're proud of!
Every person that joins Discourse in Magic newsletter gets an email asking them to fill out a wildly short survey. One of the questions on the survey regards what they need help with in terms of their performance.
The top answers include anxiety before going on stage, scripting, adding new material to their act, and creating original presentations.
This month the theme is "The Effect". I decided to double down and instead of just theming the month, to create a challenge for everyone to participate in together!
From February 15th-21st we are launching what's called The Masterpiece Challenge. For seven days long we're going to send an email to you giving a small task to do with any effect that you currently know.
We're going to help you make it fun, make it special, make it your own and make it a masterpiece!
Basically we're going to take a trick you can do, and we're going to make it special.
I'm not claiming to be an expert in putting together a piece of magic. But I know the recipe and so do you:
Practice, a quality script, plenty of rehearsal, original ideas, and the confidence to do it all together the way you imagined you could
I think that if we all decide to band together and script our acts, record our acts, analyze our acts, and perfect our acts together (at the same time), we'll be able to all have our own masterpieces that we can start perfecting!
The most important thing is to "Get yourself out there"
Sometimes all we need is the confidence in our incredibly detailed preparation. After these seven days you'll be prepared enough to perform your new masterpiece and be ready to start roughing down the edges and smoothing the diamond that hides below.
If you've ever struggled to come up with creative premises, struggled to have a great presentations for your magic, or even just wanted a boost of confidence before you go on stage next, this is something that you should do!
BONUS: One person who participates in the seven day masterpiece challenge will be selected and mailed a signed poster by Chris Ramsey, Wes Barker, and Eric Leclerc.
This challenge is absolutely free, and the reason I'm doing it is to help you (and me), put together an effect and eventually an act that we are proud of!
Sometimes, all it takes is the motivation of working together in a group
We'll keep in touch until February 15th! I'll send you goodies and other fun information and resources to help you get started on your journey.
When February 15th comes, get ready to pick an effect that you have and watch it turn into a beautiful masterpiece. Magicians love to walk around and claim the magic is an art. But nobody is willing to treat it that way by spending hours and hours on the same material. Try working and perfecting it like a comedian, or artist would!
I've spent a ton of time recently trying new effects, and I've learned a ton about the process. It always requires good ideas, always requires clever scripting, and always requires rehearsals.
Even great magicians that deny using a script repeat the same things over and over. For them it's because they've done it so many times. All that means is that their process of arriving at a script comes from performances and not from sitting down at their computer.
 I'll admit is that I rarely spend enough time rehearsing in front of the video camera before it hits the stage for the first time.
One very important thing that I learned from James Alan's episode was that most of the problems that you find in your magic tracks could be sorted out at home with a camera and proper practice time.
It's important that we use things like choreography or wearing the same attire in our practice sessions that we do on stage especially if we are pulling things from our pockets.
Join us and create your own MASTERPIECE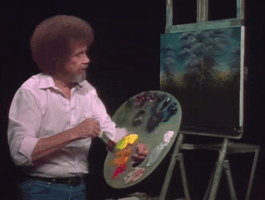 If you want to have all of this sorted out with you for seven straight days please put your name in the email below. Until February 15 we're going to send you goodies, news, and other fun things related to helping you put your act together.
Why should you join the challenge? Here's 7 reasons!
We're taking on subjects like: scripting, practice, original ideas, choreography, character, micro and macro movements and much more!
To participate all you need is 1 trick that you can actually do.  We will help you turn it into a masterpiece
One contestant will be selected to win a signed poster with Chris Ramsay, Wes Barker, and Eric Leclerc
You're going to be joined by the Discourse in Magic community and dozens of other magicians!
Each lessons comes to your inbox directly for 7 straight days, totally free!
All the cool kids are doing it!
It will make me smile!!
You can join in the form below, or head here! 
Wherever you are on your magic journey, we're here for you
Get the tips, strategies, and actionable advice you're searching for delivered straight to your inbox.