The Definitive Guide to All Magic Podcasts
September 13th, 2016 by Jonah Babins
If you don't know what a podcast is, it's kind of like an episode by episode radio show (totally free) that you can listen to.
You can find podcasts about anything that you're interested in. So if you have hobbies or interests that aren't just magic related (which this post will cover thoroughly), feel free to google whatever you like + the word podcast. I promise you'll be impressed!
Examples:
Tennis Podcast
American Elections Podcast
Fashion Podcast
Dating Podcast
You get the idea!
Now lets try it for magic
What happens when you type in magic podcast?
Most of what comes up is for Magic the Gathering (shoutout to The Magic Word)…
My first few visits to the web made me think that there were little to no magic podcasts.
The truth is, there are actually a ton of magic podcasts out there!
But magic the gathering is wasting all of our google space, so I thought I would make the definitive guide.
Wait what?
Why are you making a post cataloging all of the podcasts if you are a magic podcast?
'cause I'm crazy and I love podcasts.
But more importantly, as a consumer of magic podcasts, the only way that I found them, was by stumbling upon them. Every time I searched the web for Magic podcasts, I got 3 things. Magic the gathering podcasts, THIS magic cafe article about podcasts, and this short article from bicycle.com 
I like the idea of podcasts in magic, and I've been finding more magic podcasts than ever before!
Most importantly I haven't found a definitive guide on the web yet.
So I made it!
---
The Definitive Guide to All Magic Podcasts!
Let's start with us!
We have a magic podcast!
(You can always check out our podcast page to see if there are any episodes that interest you)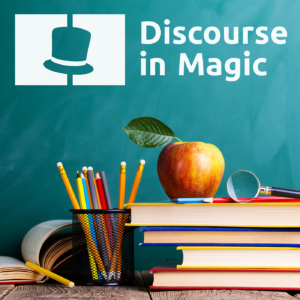 Description: Jonah Babins and Tyler Williams (That's us) from Discourse in Magic interview the world's top magicians to take on magics hardest questions. They explore things like: how to go viral, the morality of mentalism, creativity, adding comedy to your magic, and even tips on getting yourself booked. The goal is to provide you with the advice and resources you need to become a better magician, get yourself out there, and enjoy this amazing art we're a part of.
If you haven't listened to it yet, I recommend you tune in. While I'm completely and totally biassed, I truly believe we are asking the questions that you want answered to the magicians who are most qualified to answer them! Ultimately, we're trying to help you better your magic performance and business without spending more money on tricks!
Description: Scott Wells is a full time professional magician who has traveled around the world where he has met, worked with and become friends with some pretty cool people. Enjoy listening to these podcasts with magicians talking about their magic, magic conventions and what's going on in the magic scene today.
I have to commend Scott Wells for his podcast on a few major things. The first is the number of episodes. It's probably the most renowned magic podcast right now since Scott has been doing it for so long. He knows exactly how to interview since he's been doing it for quite a while!
As of the moment I'm writing this, he has 321 episodes which is MASSIVE! It's been going on since Aug 5th 2011!
He covers a few magic convention day by day, so if you're interested in incredible detail on those events he would be an awesome resource to check out! Amongst the 321 episodes there are gems of interviews with massive names in magic. This is a great podcast if you are interested in staying up to day with history and current events. For example, listening to the breakdown of each day of the FFFF convention is something you can only find here. I recommend checking it out, In the 321+ episodes, you will find something you like!
I guarantee it!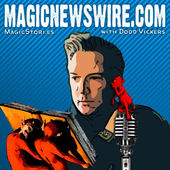 Description: The original magic news and information podcast from the oldest magic news website online. The Magic Newswire Spirit of Magic podcast is the place for interviews with all of your favorite magicians.
I also need to commend this podcast on it's size, they've released more than 225 at the time I'm writing this. Dodd Vickers has interviewed everyone from David Blaine to Max Maven to Bob Cassidy to Paul Wilson, just every single name you can imagine. This is a relevant podcast today, and this guy is an incredible conversationalist. And he's really fun to listen to. It's worth just scrolling through finding a name of a magician he interviewed that you like and getting lost in an hour and a half episode!
Great podcast!
Description: Interviews with top professional magicians.
This is a UK based podcast by Richard Young that is fun to listen to. With conversations from people like Piff the Magic Dragon to DYNAMO and Derren Brown he's also had incredible guests on!
His interviews are in great detail, and he honestly asks tough questions. It seems like certain topics he has set up in advance which I think is a good idea, but the questions are very thoughtful and he won't hesitate to ask great follow up questions to the responses given.
He's a funny guy, and the way that he speaks shows how knowledgable he is about the subjects of magic he interacts with. This is also a top magic podcast in my book. Take a look at the interviews, and listen to one you think might be interesting. You'll probably be right!
Highly Recommended!
Check out the recent Derren Brown one!
Description: Our aim is to bring you relevant tips, tricks and strategies that are current and focused on the entertainment industry. We are Ken Kelly and Julian Mather, two different people with one aim to bring you marketing ideas that lead to a happier, freer life with enough income for you to do what you love. We interview successful magicians, jugglers, comedians, ventriloquists and other performing artists from around the world. We ask that they share their best practice, philosophy and insight with us so we can bring you the most up to date marketing strategies from those who are at the top of their game. We put our money where our mouth is and implement the things we learn and we share the results with you. The Magician Business Podcast brings you so much more than website design and search engine optimisation. We explore YouTube and how to leverage video to get more bookings. We delve into social media marketing looking at Facebook, Twitter and how performing artists can create an audience by using these tools. We shine a spotlight on Google Pay Per Click advertising to see how PPC adwords can be used to get qualified bookers looking at our packages and we look at offline marketing for entertainers using tools like business cards and telephone directory's. The Magician Business Podcast is a community and we welcome you as part of that community. Julian and I are not teachers, we are not wise sages and we are certainly not experts. We rely on what you have to bring, your comments, feedback and most importantly we want to hear what works for you. Join Julian Mather and myself, Ken Kelly, on the Magician Business Podcast where its all about you being free to make a living doing the things you love. Hosts Ken Kelly Magician, business coach and entrepreneur and YouTube phenomenon Julian Mather Kids and Family entertainer and Video expert.
I was sad to find out this one stopped making episodes, because it was a podcast that I listened to regularly. In another UK based podcast Ken Kelly and Julian Mathers chat about the finest details of the business in magic, with a great array of guests. What a perfect idea to chat with magicians about the business side of magic. If you do magic and you're looking for a place to get some great ideas, tips, and straight up advice and strategies from people that have been doing it for a serious amount of time it's worth tuning in to this puppy.
They share a ton of knowledge from online presence to marketing to getting a photographer. This is an incredible podcast if you either want to do start making money doing magic, or you want to refine what you already do.
One of the things that I like about this is it is done in a way that feels like teaching and learning. Very nice way to learn information, direct and actionable. This is not a podcast you go to for fluffy conversation, it's a podcast for advice, which I think is a good thing, I like when my podcasts are educational.
Description: Kids Entertainer Podcast shares information on the art of entertaining children. The weekly podcast features specialists who share tips, tricks and advice within their entertainment niche. We interview face painters, balloon twisters, kids magicians, ventriloquists, clowns, circus workshop artists, costume characters, children's musicians, games leaders and more. The aim of the Kids Entertainer Podcast is to inform and educate professional children's entertainers by providing accurate, up-to-date information. Topics include behavioural aspects of working with children as well as theory and practice of the various disciplines of the art. The podcast is hosted by Julian Mather and Ken Kelly, both Ken and Julian are professional magicians who work mostly for kids and family audiences. The topics you would find on the Kids Entertainer Podcast would include face painting tips, kids magic tutorials, the psychology audience management, balloon twister tips and tricks, games that work for children, how to manage the business of being a kids entertainer, clowning sketches and advice as well as interviews with leading kids entertainment professionals. The Kids Entertainer Podcast is hosted at kidsentertainerhub.com which is a website dedicated to the continuing professional development of children's entertainers.
The good news is Ken Kelly, and Julian Mathers from the Magician Business Podcast, that I was so sad to see go have moved over to produce this podcast, and they've gotten even better and more niche than before!
They're now giving top notch advice for kids entertainers, and once again they're covering EVERYTHING. Hospital gigs, getting more bookings, branding, music, and everything you can imagine to become an incredible kids magician. Bright guys, glad they're back! I still feel the same way as their previous podcast. Very informational, lots of learning and actionable tips. Great Podcast!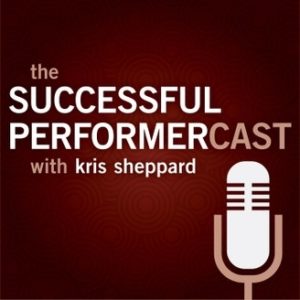 Description: The Successful Performercast is the show where I interview one full-time professional entertainer per week with the goal of inspiring and equipping those who are working to make the leap themselves. This is a show for all performers whether you're a magician, a comedian, a juggler, or anything in between. You'll hear and learn from the pros that are actually out there making a living doing what they love. I focus on questions designed to learn about each entertainer's journey, struggles and victories while at the same time drawing out inspiration and tangible business advice that will help our listeners build their own businesses as entertainers.
This is one of the other only magic podcasts that I've actually listened to a ton of episodes while making breakfast and going around my daily rituals (that's the sign of a good podcast in my books). I think this is once again an awesome show. Kris Sheppard hosts a thoughtful show about making a living as an entertainer, and learning from real workers around the world about they're type of entertainment.
This would be a great show for you, if you're interested in being a successful performer. Particularly if you aren't doing standard magic, and maybe something special or different like escapes, comedy, magic, paranormal or things like that.
There is a ton to learn from these episodes, and it's very inspiring to see how other magicians earn their money, and become successful. If you're interested in the business side of magic (WHICH YOU SHOULD BE) this is a great one to check out!
He speaks with a ton of magicians, who are real workers which seems like the whole point of the podcast. Taking your magic to the next level. Highly Recommended!
Description: Magical Thinking is a podcast sponsored by ArtofMagic.com and dedicated to advancing the Art of Magic and generally being a good time. Host Elliott Terral sits down with magicians specializing in various techniques and styles and discusses why magic is important as a performance art.
This is a very current and up to date podcast. While only being 20 episodes in right now (3 behind us :p), they've had tip top guests, recording in LA at Art of Magic, Elliot is crushing it!
Names like Homer Liwag, Justin Willman, Gazzo, Blake Vogt, Pipo Villanueva, are a few of the big names they have discussing magic. Elliot Terral get's deep into conversation with these guys, as he did on the episode we did with him. Take a listen to this podcast, there's great conversation with some of the best names in magic right now. Well worth a listen. Keep your eye out for this one, it's going to slowly rise to the top!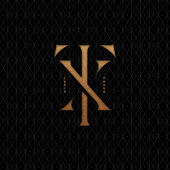 Description: Theory11's ROUNDTABLE DISCUSSIONS feature Q&A interviews with the most prominent names in magic. Listen and learn every month.
This has a mildly different format than most of the other podcasts. It is written as a Q&A. So they take advanced questions from viewers for the guests. While I don't think they have a regular schedule of episode releases, they still have some amazing guests who've even been on multiple times, like Jason England, Daniel Garcia, Calen Morelli, and a ton of other big names (hence Theory11).
I think that if you look through the names of magicians they've spoken to and want your questions for these people answered, I would recommend listening to the episodes. My bet is another magicians has had the same questions as you, and it was already answered!
Description: Magic news, videos, information and culture
iTricks has produced a few podcasts, they're a prominent magic news organization right now, but I think the only podcast worth speaking about  is "Magic Week in Review" (They have one called Chris Angel Watch……). Only 20 episodes have come out in the last 2 years.
While I haven't listened to all of the episodes, it looks like there are great interviews with some great people. Ryan Joyce, Lee Asher, Bizzaro, Brundage, and tons of others. There's a lot of value in these episodes, worth listening to, but definitely not up to date.
iTricks news however is incredibly up to date, and a relatively good resource for seeing what's going on in magic!
Description: Gingerosity- n. The awesome power only bestowed upon those who are awesome. Gives the bestowed the power of the sun. Includes those with stawberry blonde to auburn hair color… but you don't have to be. The Gingerosity Podcast interviews variety entertainers from all walks of life including magicians, mentalists, sideshow performers, contortionists, musicians, street performers, actors, directors, and shows how fantabulous they really are. (Because hey, we wouldn't interview douchenozzles!)
To be honest this one is very different. I've actually enjoyed a few of these episodes. It's just not entirely specific, so it's tough for me to make a recommendation as to who should listen to it. There are lot's of episodes with magicians and jugglers, but also lots of episodes about renaissance fairs, filmmakers, actors etc.
It's a really cool podcast to pick and choose to see what interests you!
And sadly since it doesn't have magic in the title might be glossed over.
If you identify as a nerd or a geek, and/or a magician, this is probably the podcast for you!
Great quality  great information, fun guests, and great content. I also recommend it if you're doing something special or different or unique with your magic. It's always super valuable to see how other people are finding very specific niche's within this craft. I honestly believe that the more niche you can get, the better you can help people!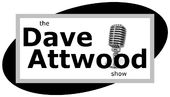 Description:Dave Attwood is joined in the studio each week by the most tattooed magician in Victoria, Steven Hignett. The two of them invite celebrity magicians from all over the world to talk about the magic products and what it's like living behind the velvet curtain.
*Thanks to Donald Dunphy and Canada's magic for pointing this one out! (Great Find!)
I've now listened to a few episodes of this. This is a great conversation mixed with great guests. He has over 141 episodes, with amazing guests from Eugene Berger to Jason England. It wasn't always a magic only podcast he's actually had some intriguing guests in the beginnings of the show like Dan Aykroyd. I loved listeneing to it, there's great music and great guests.
Note:  You have to really find the episodes on the website, because on itunes the title get's cut off.
Instead check out his Website!
Description: "Two Magicians. One Mic." is a podcast designed by working magicians for magicians and performers. Inspired by podcasts such as WTF and Nerdist, we dissect magic and observe it from the performance perspective. Come listen as we interview working magicians and analyze the performance community.
With possibly the worst name in all of the internet (ploy on the infamously horrible 2 girls 1 cup) comes a podcast that isn't so bad. With over 75 episodes under they're belt, its an incredible podcast focused on magic and juggling.
One of the things that I particularly love about this is the focus on performers and performance. This podcast unlike many of the above is more conversational than it is interview based. Great to relax and listen to, it's like sitting in a magic store with magicians chatting. This is particularly good if you don't have any friends.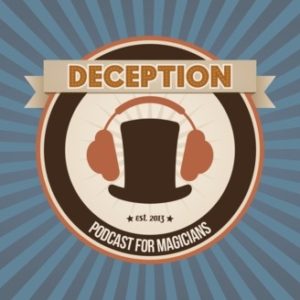 Description: Each show your hosts Jonti Sparrow, Aaron Hayes, Jordan O'Grady and guests will take an irreverent look at the news from the magic community around the world and tackle a big question and take your thoughts on anything from, 'What colour sponge balls to use' to, 'Should the lady scream so much when I cut her in half?'
I honestly just found this, I haven't even listened to a full episode yet, but it looks like a interesting podcast. It seems like they once again cover the news. This podcast has great vibes, since its a casual conversation between about 4 people. But they're last post was July 2015, so it's a slice outdated. Didn't mind listening to it!
Description: N/A
This is great because it only comes out once a month, but it has since the start of 2013. It's just Mark Leverage with a microphone, but he's  nice to listen to with a ton of accurate data. It's a lot like signing up for a monthly magazine, except it's free.
This is a unique podcast because of it's structure, but I love that it exists, and I think that it's one of the only podcasts that will act as a time machine about what has happened every month in the magic world for the past 45 months (as of writing this)
Description: For Magicians by Magicians
I haven't honestly listened to this podcast, only for a few minutes. It's a podcast with 4 guys sitting around talking about magic. It comes out somewhat regularly, it's still live, and it seems like in would be a nice conversation to listen to. It is however hard to find on the internet, and it has only 11 episodes. They have a great time together, they do a ton of laughing and advising, talking about magic. Fun Podcast (But they need to stop shuffling cards near the microphone).
Magicians advice podcast
Description: Magicians advice podcast is for magicians looking to improve the quality of their performance and to get a deeper understanding of this art we call magic. Hosted by Phil Taylor & Ian Brennan UK Magicians.
This is a newer podcast which I've just discovered on my  journey. It has the same structure as Magicastpodcast, and Deception. This time it's 2 guys talking about certain topics in magic. It's structure is also a subject based, and conversationalist nature. I haven't listened to too much of this show, but they have episodes about magic venues, approaching tables, practice, magic dealers and so on! Very interesting.
Description: Join Ken Dyne, Atlas Brookings and Looch each month for mentalism chat and insight
* Shoutout to Allan Kardek for the find (Great Podcast!)
This is awesome for a few reasons. The first is that it is very specific, it's a  perfect idea for a podcast since mentalism is "in", and I'm interested in the subject. I think the more niche the better for podcasts. It's also great since it's the same 3 guys, so you grow with them together. There have been 10 Episodes since May 1st 2015, but so far they have been fun. If you are a mentalist I would listen to it. Also they have some really fun segments. Right now I'm listening to a game where they ask each other mentalism questions and the ones that get it wrong have to keep adding chewing gum to their mouth.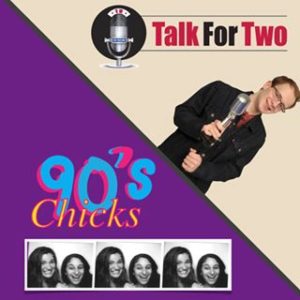 Description: With an internationally praised interviewing style that agent to Emmy legend Ed Asner calls an "asset" to modern broadcasting, Matt Bailey's unique talent allows him to get to the heart of why his guests do what they do. Matt's guests have won or been nominated for nearly every major award, from Emmys and Golden Globes to Grammys and even Pulitzers.
Started just two years ago with a focus on variety entertainers (Bailey is a magician and ventriloquist in his spare time), in the summer of 2015, the podcast took a turn to focus on headliners and celebrities from all sectors of the performing arts.
Comedians, Actors, Musicians, and more agree: Matt Bailey is one of the smartest and most intuitive talk show hosts working today. Comedy superstar Bill Engvall has said Matt, "Had great questions," and told him that he could, "Have me back anytime." Engvall made his podcast debut on the show.
Based out of New York City, Talk For Two has a unique bead on current events in the entertainment industry as only a show originating from "the greatest city in the world" can! The program is often used to promote Broadway, Off-Broadway, and concert events in the City and the surrounding Northeast. You never know who Matt Bailey will sit down with next!
This is a  great podcast by Matt Bailey, a magicians and ventriloquist. It seems like many of the podcasts are about magic and like juggling, or kids stuff. This however looks like it's about multiple art forms which is awesome that magic is blended in so seamlessly. It's about magic, acting, comedy, music, writing and TV. As of the moment I'm writing this he has a whopping 139 episodes under his belt. Definitely worth taking a look at. He's got interviews with people from Mac King to Gilbert Gottfried.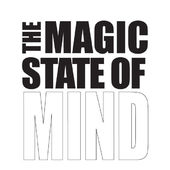 Description: Interviews with magicians and presenters focusing on their route to success
I've only listened to one episode of this so far but it was pretty good. It seems like they've stopped producing episodes since March 2015. People like Andi Gladwin, Joshua Jay, Luke Jeremy, Michael Vincent, David Williamson and more!

Description: N/A
*Another shoutout to Allan Kardek for the find
First off I was legitimately spooked by the intro to one of the episodes. Now I don't know too much about it. First off, this guy has a soothing voice. As usual the more specific the better. If you are in the spooky, or seance genre this is an obvious one to listen to. Any way for people of likeminded enjoyments  to converse together is amazing. It seems like they're asking very interesting questions about the human mind, and also creating powerful experiences. This is a great place online to learn about the details of giving people and incredible seance or spook-esk experience. Very interesting!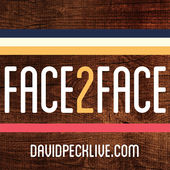 Description: The podcast, "Face 2 Face", hosted by social change consultant David Peck, is featured on iTunes and Rabble.ca where he interviews guests and talks about change, social innovation and making a difference. His guests have included Paul Young, Atom Egoyan and Peter Singer. David's paramount passion is social innovation and incremental change. He has spoken on on topics such as the Global South, mentorship, and entrepreneurship. He has presented in collaboration with organizations such as UNICEF and the Stephen Lewis Foundation, and has provided consulting services for health and literacy projects in Cambodia and Mongolia, respectively. For more information about David, especially about his work as a speaker, please visit his website, http://davidpecklive.com
*Shoutout to Canada's magic for finding this.
This is another very interesting one that has been pointed out to me. It has episodes with magicians and non magicians. The purpose of the podcast isn't directly attributed to magic, but towards social change. He's had guests from Lawrence Hass to Bobby Motta. He speaks to Rabbis, Magicians, Business people, TONS of different guests. He has a whopping 200+ episodes, which come out 2x a week. Well worth checking out!
---
So there you have it!
The definitive guide on all podcasts for magicians ever.
Now you can sit back, and listen to hours of endless content about the thing that you love. There are honestly enough podcasts, and episodes to last a straight month full of 24 hour listening.
I didn't put this list together so that you can start at the top and listen to them all, that'l take too long.
I made it so that you can find a podcast for whatever you are interested in, and even in something as niche as magic, there are still more to choose from 
Oh, and if I didn't mention, you can check out our podcast page right here:
Episodes come out every Thursday forever!
Thanks!
Jonah Babins
PS. If you like amazing magic tips and resources for becoming a better magicians in performance and business. Sign up for our newsletter –> We'll send you our Theory Resource Guide for FREE <3
See you there!
Wherever you are on your magic journey, we're here for you
Get the tips, strategies, and actionable advice you're searching for delivered straight to your inbox.